Staff Favourite
New
Pre-Order
Out of Stock
Artemis
Prepare for a ride of mythic proportions, because Artemis won't show your hole any mercy.
This 10.5" around vac-u-lock compatible Greek sentinel has come on behalf of the gods in search of the most eager, sex-crazed nymphomaniacs of Earth to fill their harem. It turns out that the gods love meddling with humans in a great many ways. Artemis promises you a life of extravagance, prestige, and the most wild of bodily pleasures, if you prove worthy of the task. But who are you to say no? This deep destroyer with a thick head designed to plow deep is a dream come true.
Before Artemis takes you aboard her chariot and back to the harem, she has the task of testing any courtesans' abilities with the pegging of your life. The real question is, do you think you can make this beast fit? Who are we kidding, just take a look at this hulking deity's cock -- of course you'll make it fit.
LATEST ARRIVALS
Free UK Shipping
Spend over £50 on eligible items.
Secure Payments
Visa, MasterCard, American Express & PayPal.
Returns & Exchanges
Easy 30 day returns on stock items.
Plain Packaged
We use discreet plastic-free packaging.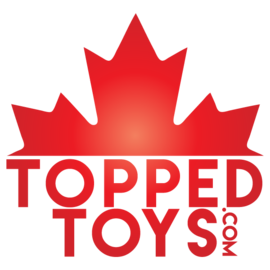 Topped Toys have a true passion for designing and moulding toys for adventurous individuals. Their range of expertly thought out shapes are all formed in the finest platinum silicone. Each shape begins as a unique, hand-sculpted model inspired from imagination with an eye towards what would make for great hole play.
Related Products
From Our Community