Hilt
Staff Favourite
Pre-Order
Out of Stock
PRODUCT INFORMATION
Measurements
CUSTOMER REVIEWS
PRODUCT INFORMATION
The Hilt dildo is a rideable knotted toy with a wicked curve and inverted oblong shapes that rub you right. This rough ride comes in the extra sensitive HD finish to make sure you feel every inch.‌
Starting at the top, the head features a contoured spine that orients the toy in your hole either forward or backward depending on how you like to take the swept curve of the shaft. Slide past the head and you'll appreciate the pronounced spike as it makes its way into you. You'll also appreciate the oblong cross section of the shaft and the inflated curve that pressures your prostate. Riding this shaft is a ton of fun, but it doesn't stop there.
Once you've tired of pounding your hole with the shaft it's time to get to work on one massive knot. The orientation of the shaft is perpendicular to the orientation of the oblong knot, meaning you'll need to stretch extra wide when taking it all. The Hilt is a hunk of silicone to be reckoned with. The entry is blunt on one side with a gentle art deco inspired flow on the other, allowing you to work over it in a few different ways. Any way you do it, it's a thrill to pop this amorphous hunk past your first ring as the tip of the shaft pushes through your second.
Give the Hilt a ride and you'll see why we're calling it our first knotted dildo.
Marbled colours like Forge Red have wide variations in the way the colours mix. These unique colour effects are the result of our hand-making process, and mean that your toy will be a-one-of-a-kind work of beauty.

SELECTING YOUR SIZE
One of the most common reasons customers inquire about returning a product is because they have ordered a toy that is either too large or too small. Due to the personal nature of these products, we aren't anble to accept returns once the packaging has been opened. Please pay careful attention to the detailed dimensions above to make sure that you are ordering a size that you will be happy with.
For more information about Hilt, read TOPPED TOYS' own blog post.
Measurements
DIMENSIONS




| Size | Knot Circumference | Knot Width | Shaft Circumference | Shaft Diameter | Circumference at Head | Diameter at Head | Neck Circumference | Neck Diameter | Insertable Length |
| --- | --- | --- | --- | --- | --- | --- | --- | --- | --- |
| 75 | 7.5in/19cm | 2.5in/6.1cm | 7in/17.8cm | 2.2in/5.6cm | 6in/15.2cm | 2.2in/5.6cm | 4.25in/10.8cm | 1.4in/3.6cm | 7in/18cm |
| 95 | 9.5in/24.1cm | 3in/7.7cm | 9in/22.9cm | 2.8in/7.3cm | 7.5in/19cm | 2.4in/6cm | 6.5in/16.5cm | 2in/5.2cm | 9in/23cm |
| 105 | 10.5in/26.7cm | 3.3in/8.4cm | 9.5in/25.4cm | 3in/8.1cm | 8in/20.3cm | 2.5in/7.4cm | 6.75in/17.1cm | 2.1in/5.4cm | 10in/22.9cm |
| 115 | 11.5in/29.2cm | 3.6in/9.1cm | 9.5in/24cm | 3in/7.6cm | 8in/20.3cm | 2.5in/6.4cm | 7.6in/19.3cm | 2.5in/6.4cm | 9.75in/24.7cm |
| 125 | 12.5in/31.8cm | 4.25in/10.8cm | 9.5in/24cm | 3in/7.6cm | 8in/20.3cm | 2.5in/6.4cm | 8in/20.3cm | 2.5in/6.4cm | 10.5in/26.7cm |
| 135 | 13.5in/34.3cm | 4.3in/10.9cm | 9.75in/24.8 | 3.1in/9.4cm | 8.5in/21.6cm | 2.7in/6.9cm | 8.5in/21.6cm | 2.7in/6.9cm | 9.5in/24.13cm |





Free UK Shipping
Spend over £50 on eligible items.
Secure Payments
Visa, MasterCard, American Express & PayPal.
Returns & Exchanges
Easy 30 day returns on stock items.
Plain Packaged
We use discreet plastic-free packaging.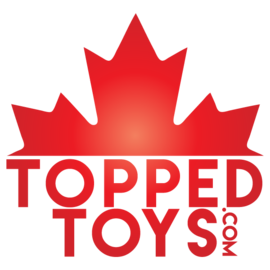 Topped Toys have a true passion for designing and moulding toys for adventurous individuals. Their range of expertly thought out shapes are all formed in the finest platinum silicone. Each shape begins as a unique, hand-sculpted model inspired from imagination with an eye towards what would make for great hole play.
Related Products
Browse Other Collections
From Our Community