Hard Jock Maximum Secure - Chastity Jock
Staff Favourite
New
Made in 3 Weeks
Out of Stock
Hard Jock Maximum Secure - Chastity Jock
A fully metal reinforced leather construction using perforated metal strapping coated with black PVC, riveted on to semi-rigid leather.
The triangular stomach plate has a leather lining and is riveted to a flexible belt of PVC coated perforated metal which is also backed with soft leather. The belt fastens at the back to a locking post, where the leather/metal crotch strap is also locked.
A heavy metal reinforced leather 'codpiece' is then secured in position with 2 additional padlocks. The genital hole is surrounded by a metal ring. Ball sack strap, butt slider and two pairs of welded D rings either side of the waist belt, make this a very exciting chastity device. Requires 3 padlocks (not included).
LATEST ARRIVALS
Free UK Shipping
Spend over £50 on eligible items.
Secure Payments
Visa, MasterCard, American Express & PayPal.
Returns & Exchanges
Easy 30 day returns on stock items.
Plain Packaged
We use discreet plastic-free packaging.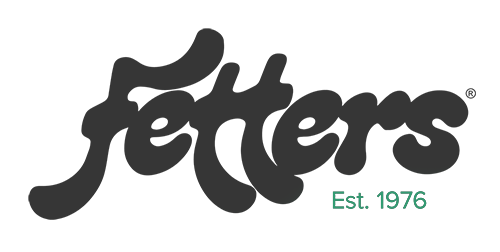 Fetters has been producing hard and heavy bondage equipment for over 40 years. Explore the Fetters selection of gags, restrictive leather hoods, secure playroom furniture and inescapable restraints.
Related Products
From Our Community