Staff Favourite
New
Made in 6 Weeks
Out of Stock
Steel Cravat Restraint
‌Fetters™ Iron Cravat. You will find this in the Tower of London dungeon. Neck, wrists & ankles are clamped firmly together by a triangle of rigid double metal straps. This piece provides total immobilization with many variations if you have the imagination and a supple body.
The ankle bilboes can be adjusted to allow for boots or no boots...but boots are recommended.
Locks using a screw and hex key mechanism.
Taking Care of Steel Restraints
If you you choose steel restraints that are uncoated, a natural thin layer of rust will eventually develop on the surface as they oxidise over time. They'll still be perfectly functional for many years ahead. If you don't desire this aesthetic, you can help prevent this by lightly oiling the surface in between uses. You can also use a heavy of industrial scourer to rub away any surface rust.
LATEST ARRIVALS
Free UK Shipping
Spend over £50 on eligible items.
Secure Payments
Visa, MasterCard, American Express & PayPal.
Returns & Exchanges
Easy 30 day returns on stock items.
Plain Packaged
We use discreet plastic-free packaging.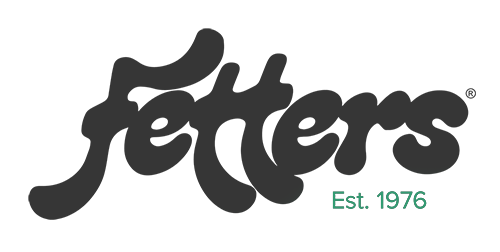 Fetters has been producing hard and heavy bondage equipment for over 40 years. Explore the Fetters selection of gags, restrictive leather hoods, secure playroom furniture and inescapable restraints.
Related Products
From Our Community