Staff Favourite
New
Made in 6 Weeks
Out of Stock
Gibbet Cage
This item requires specialist shipping. Please contact us before ordering and a team member will provide a tailored quote.
Visually sensational and totally in-escapable. Words cannot describe what may go through one's mind whilst suspended within the confines of this all metal cage.
The standard size is 190cm high, shaped to fit 110cm chest & 100cm waist. Unless for multiple use, it is recommended that this cage is ordered to fit the correct height, chest and waist measurements of the intended victim, as it should be fairly snug to provide maximum impact.
If selecting custom sizing, you can either contact us to supply as many body measurements as possible, along with requests about how close you want the fit, or you can visit our Warwick showroom for a custom fit appointment.
The front section of the cage is hinged for easy access and secured by four Allen key locking blocks. A heavy ring is welded to the top of the cage as an attachment point for suspension, and even when this cage is floor mounted it is recommended that the top be secured to a post or the wall to prevent it tipping forward.
An exciting optional extra is the addition of a series of dulled metal internal spikes added to the inside body section of the Gibbet Cage making this enclosure even more daunting!
LATEST ARRIVALS
Free UK Shipping
Spend over £50 on eligible items.
Secure Payments
Visa, MasterCard, American Express & PayPal.
Returns & Exchanges
Easy 30 day returns on stock items.
Plain Packaged
We use discreet plastic-free packaging.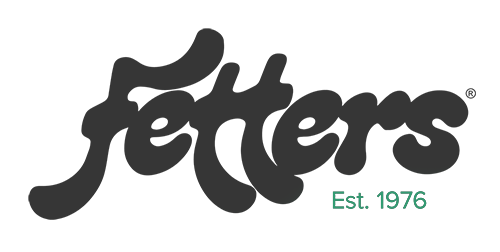 Fetters has been producing hard and heavy bondage equipment for over 40 years. Explore the Fetters selection of gags, restrictive leather hoods, secure playroom furniture and inescapable restraints.
Related Products
From Our Community