Staff Favourite
New
Made in 6 Weeks
Out of Stock
Revolving Wheel
This item requires specialist shipping. Please contact us before ordering and a team member will provide a tailored quote.
Fetters™ Revolving Wheel. Introduced in 2001 and recently upgraded, the revolving wheel has become something of an icon in quality professional establishments and as a show piece for serious bondage enthusiasts.
Now with the added comfort and security of a padded chest harness and the option of all 12 straps being padded. The leather covered 2 metre diameter wheel is mounted on a powder coated steel box section A frame. Loading is transferred to the floor via the A frame, which is bolted to a steel baseplate 150cm long x 30cm wide. The wheel is secured by four bolts through the baseplate to the floor, and two bolts from brackets on the A frame to the wall. The wheel itself is made in two sections, as is the A frame and baseplate, making the whole unit transportable in a large estate car or small van. This magnificent trademark piece comes complete with satin chrome handgrips, height adjustable footplates with padded leather ankle straps, three arm straps (bicep, elbow & wrist), three leg straps (thigh, knee & calf) and a padded leather chest harness. Once securely strapped in position, the victim can be rotated through 360+ degrees and locked in any one of eight positions within the cycle by means of a spring loaded foot operated brake.

A sensational head trip - so good you won't want to be released! Fetters™ furniture can be shipped worldwide but we'd need to quote a shipping rate based on your location. Please contact us for a quote.Colour & Finish Options
Fetters offer a range of colour and finish options for furniture at no extra cost. These offer something more unique and personal as well as ensuring the style and finish is perfect for your playroom or dungeon.
LATEST ARRIVALS
Free UK Shipping
Spend over £50 on eligible items.
Secure Payments
Visa, MasterCard, American Express & PayPal.
Returns & Exchanges
Easy 30 day returns on stock items.
Plain Packaged
We use discreet plastic-free packaging.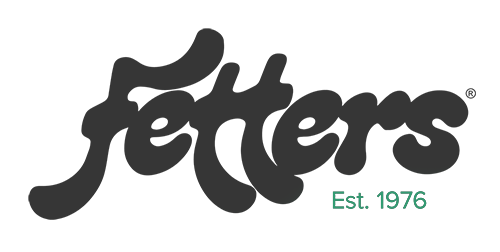 Fetters has been producing hard and heavy bondage equipment for over 40 years. Explore the Fetters selection of gags, restrictive leather hoods, secure playroom furniture and inescapable restraints.
Related Products
From Our Community